Book Now
From Revolution to Destination:
Nicaragua's history goes back more than 6000 years; this is one of the most fascinating histories on the American continent. Early civilizations emerged, developed and then disappeared.
Gold, silver, earthquakes and revolutions make up largest country of Central America. Its turbulent political past left this country in economic decline. Quieter, but still not free of economic problems, the country now has a safer future.
This country of lakes and volcanoes waits to be discovered by you.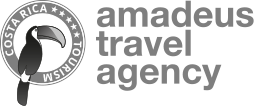 We would like to thank all our guests who have been travelling with us since 1994 in the most beautiful time of the year - their well-deserved holidays. When developing itineraries for groups and individual travelers, selecting our local service partners and caring about the well-being of our guests, we always focus on the highest possible quality standards. Since the founding of Amadeus Travel, we have been committed to sustainable tourism as the only long-term viable form of tourism, e.g. through our social commitment, visiting and supporting private and state nature reserves as well as the training of our team and experienced, fully licenced tour guides.