Book Now
From Revolution to Destination:
Nicaragua's history goes back more than 6000 years; this is one of the most fascinating histories on the American continent. Early civilizations emerged, developed and then disappeared.
Gold, silver, earthquakes and revolutions make up largest country of Central America. Its turbulent political past left this country in economic decline. Quieter, but still not free of economic problems, the country now has a safer future.
This country of lakes and volcanoes waits to be discovered by you.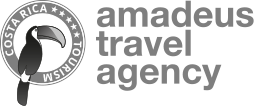 Celebrating our 25th anniversary Amadeus Travel CR wants to use this opportunity to thank all our customers for travelling with us. We feel very pleased with the honor to have received the highest possible certification regarding sustainable tourism by the National Tourism Institute of Costa Rica. It encourages us to achieve the highest possible standards in terms of the quality of our tours and the education and training of our team.